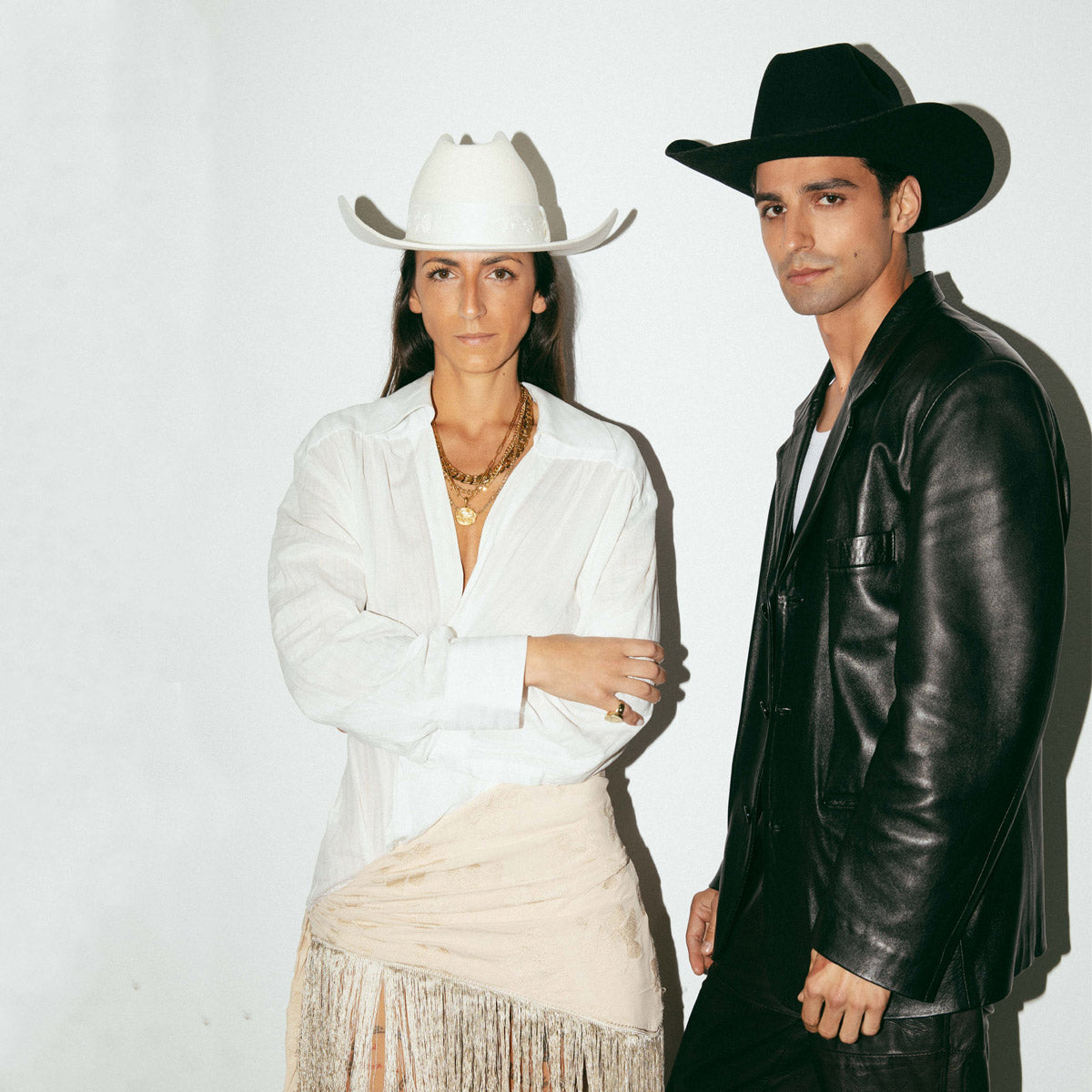 FRANCISCO & TANIA
OUR STORY
Hurricane comes from the heart.
A 100% Portuguese hand-made brand was born with the idea of creating something disruptive.
All the hats are designed by the founders, Tânia and Francisco, with great attention to detail introducing their love for fashion and experience into the western vibe adapted to people's life.
The founders became partners on the first day they've met. They realized they shared exactly the same vision so they got immediately aligned and started working on this with their love for hats and fashion, giving birth to HURRICANE, the brand with the hats they couldn't find on the market.
OLD EXPERTISE
MADE BY TRUE ARTISANS
We are passionate about our business and our hats are designed by us and produced by local portugueses artisans with great attention to detail. We give our best to source our materials locally, alongside amazing partners.